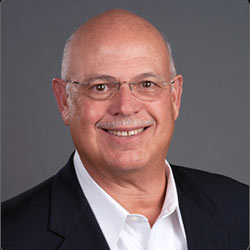 Mark Wasserman – Owner and Founder of Equi-Stem LLC
Mark Wasserman has been an active owner of Standardbreds for more than forty years. Currently, he races and breeds his Standardbreds under the stable name of Fiddler's Creek Stables LLC, and is stabled in New York.
Inspired by a conversation with his daughter after his grandson's birth about the benefits of preserving umbilical stem cells for current and future uses in regenerative medicine, Mark created Equi-Stem to bring these same benefits to the equine industry. After opening Equi-Stem LLC in 2014, the company has quickly become the leader in equine stem cell preservation of umbilical cord tissue and is proud to have the country's most prominent professionals in regenerative medicine on its staff.
---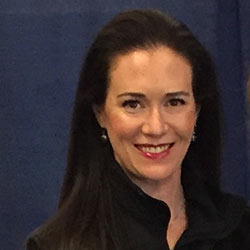 Tara Long – Business Development Specialist
Tara Long lives in Holly, Michigan. She graduated from Michigan State University, earning a B.S. degree in animal science with a focus on business. Shortly after, she obtained her United States Trotting Association Driver/Trainer License, being blessed with lighting in a bottle, training a two time Michigan State Champion. In her free time, Tara enjoys showing, trail riding and managing a "zoo" on her small private farm.
Tara is continually focused on partnering and developing strong relationships with pioneering equine breeders and increasing Equi-Stem LLCs ever-growing presence in the exciting field of equine regenerative medicine.
---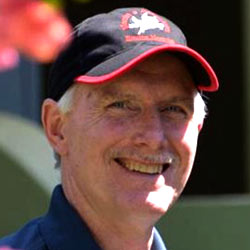 Dr. Keith Merritt DVM – Equine Sports Medicine Specialist and Research Director
Dr. Keith Merritt has been in the specialized field of equine sports medicine for over 28 + years, having earned his DVM degree from Mississippi State University in 1985. In 1992, Dr. Merritt founded Merritt & Associates Equine Hospital located near Chicago, Illinois, and quickly grew his business as a leading referral equine hospital in the northern-Illinois area. Providing state-of-the-art diagnostic and treatment services, Merritt & Associates facilities included a nuclear scintigraphy wing, a first class surgery suite, high frequency shockwave therapy, digitally enhanced ultrasound, digital radiography, and video endoscopy, as well as a pharmacy and lab on site. Dr. Merritt has always strived to be on the leading edge of developing new diagnostics techniques and treatment regimens for musculoskeletal and neuromuscular disorders. In 2016, Dr. Merritt sold his practice to his long time veterinarian partners.
Today, Dr. Merritt is sought after all over North America for his experience and expertise, particularly for his ability to diagnose and treat difficult lameness issues. He has a true passion for all equine disciplines, particularly race and performance horses, along with staying on top of new pioneering techniques and treatments with his true excitement for the field of regenerative medicine.
Dr. Merritt travels the country on behalf of Equi-Stem LLC to assist our horse owners and their treating veterinarians with difficult cases, and is heavily involved with the development of Equi-Stem LLC's proprietary treatments and products. At any one time, Dr. Merritt has 50 + field research case studies under his direction.
Equi-Stem is excited to have Dr. Merritt as a member to assist our customers with their equine regeneration therapy needs, and keeping their equine athletes at their top performance and on the track for years to come.
---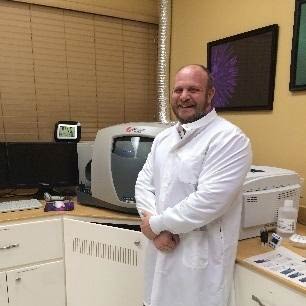 Todd R. Flower, Ph.D. – Director of Research and Laboratory Operations
Dr. Todd R. Flower, Ph.D. has more than a decade of experience in stem cells and cellular therapy in the human therapy arena, and now brings his skill set to the equine world of regenerative medicine and cellular therapy.
Dr. Flower earned his B.S. in biology, with a chemistry minor, from Misericordia University in Dallas, Pennsylvania. He went on to earn his Ph.D. in biochemistry and molecular biology from Louisiana State University Health Sciences Center in Shreveport, Louisiana, where he began his research career in the lab of Dr. Stephan Witt, studying both molecular chaperones and Parkinson's disease. Upon graduation, he received the dean's award from LSU for excellence in graduate studies and moved to Boston, where he accepted an assistant lab director position at a stem cell laboratory and received a faculty appointment at Bentley University in the Department of Natural and Applied Sciences. He was promoted to lab director within six months, and for the next seven years, served as the lab director in cell laboratories in Miami and Phoenix, until joining the Equi-Stem team in December of 2015.
---
David Matzilevich, M.D., Ph.D. – Senior Scientist
David A. Matzilevich, MD, Ph.D is involved in three primary areas of medical research. His work focuses on stem cell based therapeutic and regenerative approaches in the treatment of neurological disorders, and large scale gene expression studies to identify potential therapeutic and diagnostic targets following traumatic brain injuries (TBI), and in Schizophrenia and Bipolar Disorder.
Dr. Matzilevich was a faculty member at McLean Hospital and Harvard Medical School. He received his MD, PhD from the Imperial College of Science, Technology and Medicine in London, UK. Following his studies in London, he received a fellowship in the Department of Pathology at Tufts Medical School in Boston and went on to the University of Texas Medical Center at Houston in the Department of Neuroscience, and the Keck Center for Neurology and Neurosurgery.
Dr. Matzilevich has been involved in several clinical trials using adult stem cells for treating neurological disorders. He lectures extensively on stem cells and on traumatic brain injuries, holds several patents, and has published over thirty peer-reviewed articles and papers.
---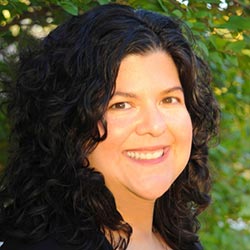 Shelly Bell – In-House Legal Counsel
Shelly Bell is the In-House Legal Counsel for Equi-Stem LLC. With twenty years of experience, she specializes in business, employment, and equine law. She received her Bachelors of Arts from Michigan State University in 1994 and her Juris Doctor from Nova Southeastern University in 1997.